REVIEWS
"In a sea of zombie movies, this one stands out as a quiet, gory masterpiece of invention. Director Alex Horwitz is a true successor to the legacy of George A. Romero. This unique twist on the living dead mythos will leave you shuddering with sorrow and fear. It looks at zombism as a reflection of our own cruel and unusual times, propping up a dreadful framework of stunning artistry and gore. Not only will it horrify you, it will have you thinking twice about eating red meat."
- Paul Christensen, Movieweb
"Alice Jacobs is Dead is refreshing... oh sure, it goes for the gusto and gut chewing fans will not be disappointed, but Alice Jacobs is Dead earns the emotions that it wrings from you. It's a genuine film."
- Jeremy Knox, Film Threat
"Alice Jacobs is Dead manages to successfully explore a more complex range of emotions in less than 30 minutes than most films, horror or otherwise, do in 2 hours. An exciting mixture of tenderness, love, drama, suspense and terror, the movie gives a swift boot in the ass to other zombie films and demonstrates that you can have both horror and heart... even when it's stopped beating."
- Rebecca Kelley, Screen Crave
"Part zombie film, part romance story. It's zombmanticism... Alice Jacobs is Dead is what zombie movies should be in this new millenium. Spinning a new perspective on this genre, questioning our morality."
- Jeff Atencio, The Jaded Viewer
"A striking accomplishment... this is thinking man's horror."
- Peter Hall, Horror's Not Dead
"This film looks at the undead from a new angle, something that rarely happens anymore."
- CHUD.com
"Something different... brilliantly done."
PRESS MATERIALS
Download presskit with production notes:
Download poster (click for larger version):
Download photos for release (click for larger versions):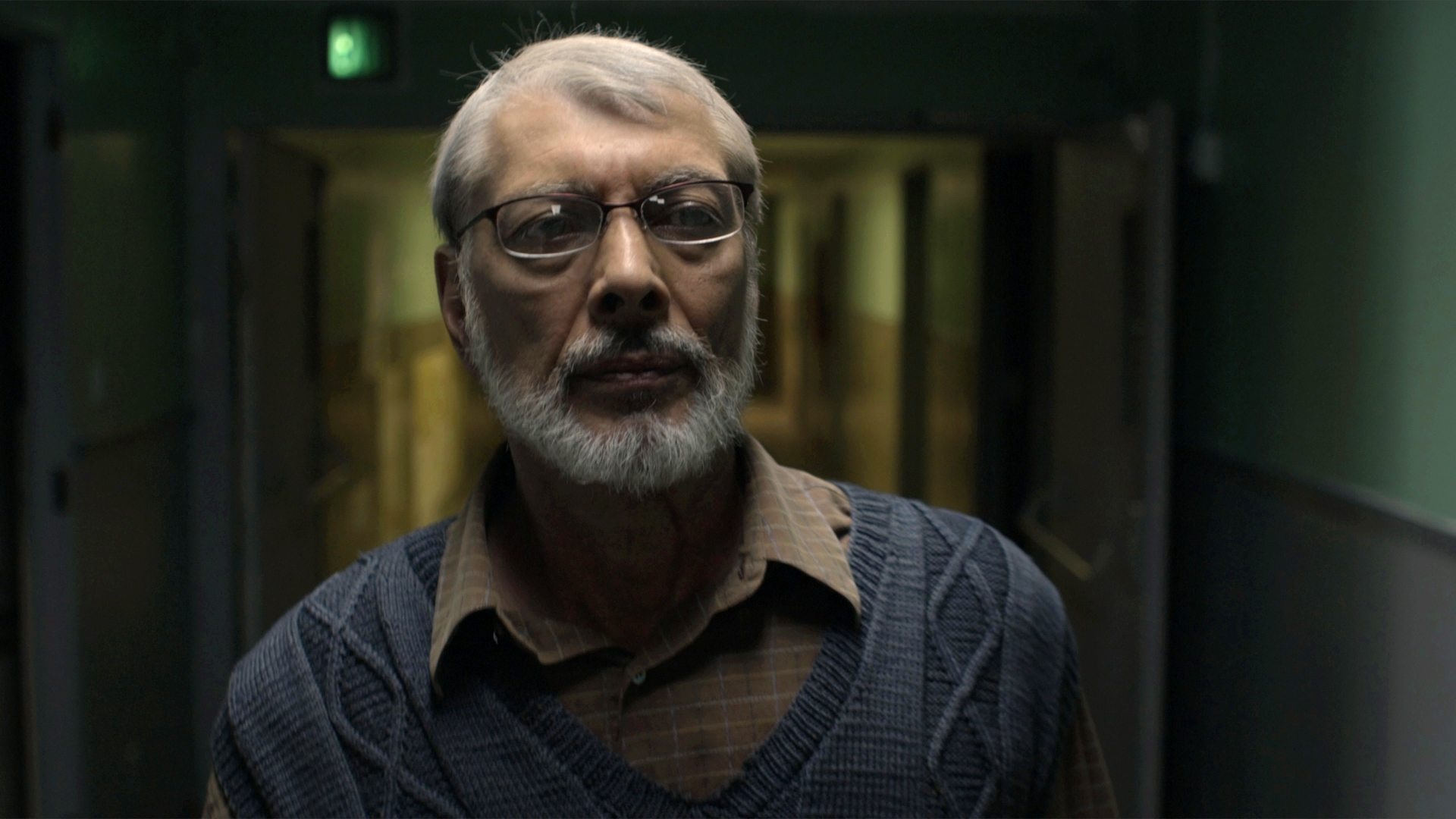 Dr. Ben Jacobs works in an abandoned hospital (JOHN LA ZAR).
Alice carries a horrifying virus (ADRIENNE BARBEAU).
Alice asks Ben for a strange promise (ADRIENNE BARBEAU, JOHN LA ZAR).
George confronts Ben about his research (PETER CAMBOR, JOHN LA ZAR).
©2009 Strange Case, contact: info@strange-case.com