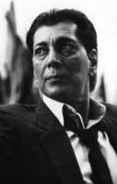 DR. BEN JACOBS – John La Zar
John La Zar has made a career bringing a classical actor's sensibilities to outlandish genre pictures. Best known as the infamous Ronnie "Z-Man" Barzell in Russ Meyers' Beyond the Valley of the Dolls (1970), John has influenced a generation of misfits, movie buffs, and filmmakers. Born in San Francisco and raised, as he says, "by bishops and bookies," John went on to study at the prestigious American Conservatory Theatre and with Uta Hagen. In recent years, John has received honors from UCLA and Cal Arts. He is also a martial artist and has been known to choreograph his own fight sequences, a skill that serves him well in his roles ranging from samurai to Shakespeare. John lives in Los Angeles.
Visit John on Myspace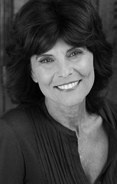 ALICE JACOBS – Adrienne Barbeau
Television, film, and Broadway star Adrienne Barbeau began performing at age 16. Film fans know her best from The Fog, Escape From New York, Creepshow, Swamp Thing, Cannonball Run, and Back to School. She starred as Bea Arthur's daughter in the hit series Maude and as Ruthie, the Snake Dancer in HBO's Carnivale. On Broadway, she was Tevye's daughter Hodel in Fiddler on the Roof and was nominated for a Tony for her portrayal of Rizzo in Grease. Her bestselling memoir, There Are Worse Things I Could Do, was published in 2006. Her first novel, Vampyres of Hollywood, hit shelves in 2008. Currently, she has several films awaiting release and she is hard at work on her second novel.
Visit Adrienne's Website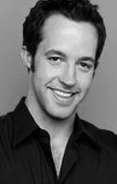 GEORGE – Peter Cambor
Peter Cambor starred opposite Jennifer Westfeldt in the ABC sitcom Notes From the Underbelly. He was cast by director Barry Levinson after being seen at the Mark Taper Forum in a 2006 production of The Cherry Orchard with Annette Bening and Alfred Molina. Peter received an MFA in Acting from the American Repertory Theatre's Institute for Advanced Theatre Training at Harvard University and studied at the Moscow Art Theatre in Russia. Other credits include ABC's Pushing Daisies, CBS's Numb3rs and the short film, The J2 Project, in which he plays a clone of Jesus Christ. Peter is a lead in the NCIS: Los Angeles spin-off premiering on CBS in fall, 2009.
©2009 Strange Case, contact: info@strange-case.com